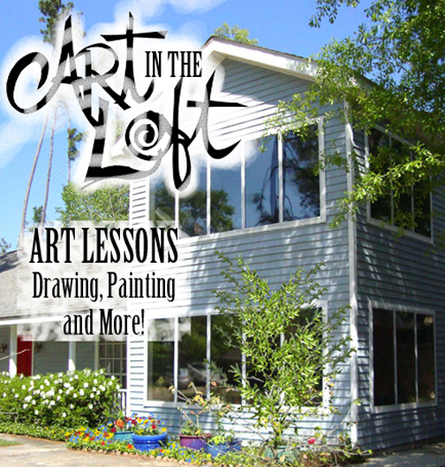 FALL ART CLASSES 2017
Step UP into the LOFT and let your creativity SOAR!
90 minute Art classes, 8 student limit, Grades K and up.
FALL classes begin Aug. 29 and Aug. 31, 2017.
Choose Tuesdays or Thursdays classes. Choose either 2:00-3:30 for homeschool students, or 4:30-6:00 for after school classes.
Instructor, Judy Cahill: More than 20 years as art teacher at Northlake Christian School, as well as 25 years private, small class instruction at Art in the Loft.
See registration page for times and fees!
Click to see the pages including REGISTRATION on this site by scrolling up to the top of this photo!
View student art and my art! Register online by clicking on the registration box!
Students will enjoy enriching classes in a pleasant LOFT STUDIO atmosphere, on a friendly and quiet cul-de-sac street.
The small classes allow for a lot of individual attention.
A great variety of techniques and materials will be explored. Students will make many choices about what they wish to create. Art will include painting on canvas, watercolor, pen and ink, pencil, color pencil, marker, clay and more. You may view the online registration form for selection of times and prices.
​ Be sure to fill out every field and hit the SUBMIT button.
Please call so I can address any questions you may have.
Contact Judy Cahill by phone: home: 985-626-1662 cell: 985-373-7613
E-Mail: judy@artintheloft.net
LOCATION:
104 Ashley Ct.
Mandeville, LA 70448